WE ARE THE LEADERS IN THE SKYLIGHT INDUSTRY!
Based in Midland, TX, Skylights of the Flatlands is a leading skylight installation and repair company offering reliable service and top quality. From residential to architectural and large scale construction applications, we have the resources and expertise to provide the right daylighting products, delivered on time!
5-Star Skylight Specialist
Skylights of the Flatlands is certified with Velux® as a 5 Star Skylight Specialist. This means you are getting the best products installed by a certified specialist backed by Velux® USA.you are getting the best products.
Multiple Skylight Options
We have a vast array of skylight and sun tunnel products so we are able to increase the amount of light for any type of property at multiple price points. We also provide skylights for commercial projects.
Customer Satisfaction Guaranteed
We focus on the satisfaction of each and every customer. This is of the utmost importance to us, so we offer a 1-year satisfaction guarantee. Our customers have 365 days after installation to change anything.
We provide multiple guarantees in addition to the manufacturers to ensure each client gets the top product installed by a superior installation crew. Many of the skylight products we install are hail-resistant, which is a major advantage above the regular plastic skylights; they do not collect dust inside of the skylight due to the design being a solid piece of glass.
Any skylight we install is backed with a 5-year no-leak guarantee for every product we offer.
We back every project with a 2-year labor warranty on every install.
Together, we select the best options for your residential or commercial project.
We use innovative and leading brands like Velux® and deliver quality results on time.
We offer products to control sunlight and fresh air access, such as blinds and openers.


LOOKING FOR A QUALITY SKYLIGHT INSTALLER FOR YOUR

NEXT PROJECT?
At Skylights of the Flatlands, the project doesn't end until the customer is completely satisfied!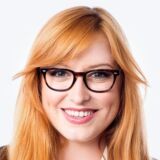 A. Davies
I thoroughly enjoyed working with Skylights of the Flatlands. They addressed all of my questions and were always professional. I was also very happy when I learned that they are a 5 Star Skylight Specialist!

Find the best option for your budget
We provide a 2-year installation warranty as well as the Velux® warranty.
Our company has multiple tinting and blind options to control sunlight access.
We have many choices available for fresh air access from your skylight.
To set up a window service consultation, please contact us at your convenience.
We look forward to meeting you soon!
Phone Number:
(432) 201-3050
Address:
306 W Wall St Suite 1340, Midland, TX 79701
Hours:
Mon-Sat 8:00AM-5:00PM, Closed Sun